Meg Ann Lee: Trendy Nails on a Budget
Okay you guys, who here has been a victim of overspending on your nail game?
Don't get me wrong I love a good coffin nail, acrylic stiletto, or powder dip but honestly, if you're a babe on a budget, who is setting up successful financials; This is an area we can and need to chill on. I present to you:
Color street.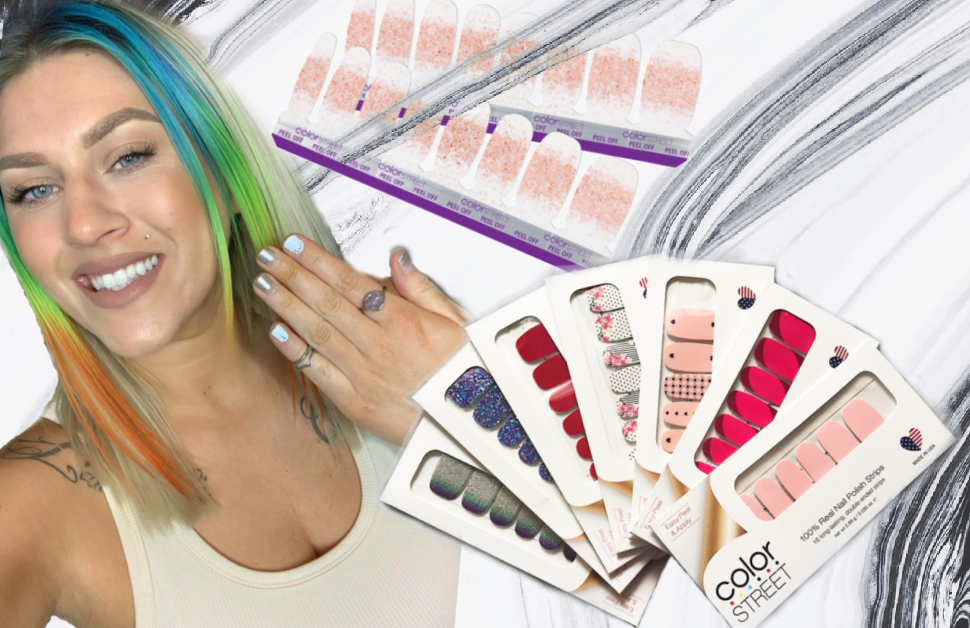 I discovered color street about 6 months ago and I've been seriously obsessed. Cute designs, easy application and affordable. I usually get about 7-10 days of wear out of mine before I see any chipping and coming from a girl shampooing hair all day, that's saying something!
To get the most out of my packs I mix and match designs with regular polish, reseal the packs so they don't dry out
and use 1 nail polish tab on 2 nails!
Color street doesn't damage or discolor your real nails, it's easy to remove, there's no dry time and its 100% real nail polish made here in the US.
If you want to see a tutorial on application over nail tips check out my YouTube video here:
For more details on Color Street go check out their website! Here is where I get all of my sets from: