Let's Take a Trip: Colorado
"Hopped off a plane at D.E.N.
With a bag and hiking boots.
Welcome to the land of THC and huge mountains"
Haha I hope you sang that like Miley Cyrus singing "Party In The USA"
You know those vacations where you sleep in, don't wear any makeup, and hike a mountain? That was my Colorado trip in a nutshell and I highly recommend it! Here are some of the things I did on my trip and also some spots for you to check out if you're planning a Colorado trip.
Thrifting in Denver
You guys know I can't travel without a little thrifting. We hit up Plato's Closet in some swanky neighborhoods and scored some awesome finds! They literally had a whole rack of Free People items and Freebird shoes *DROOLS*
Want to see how I style my thrifted pieces? You can find it HERE!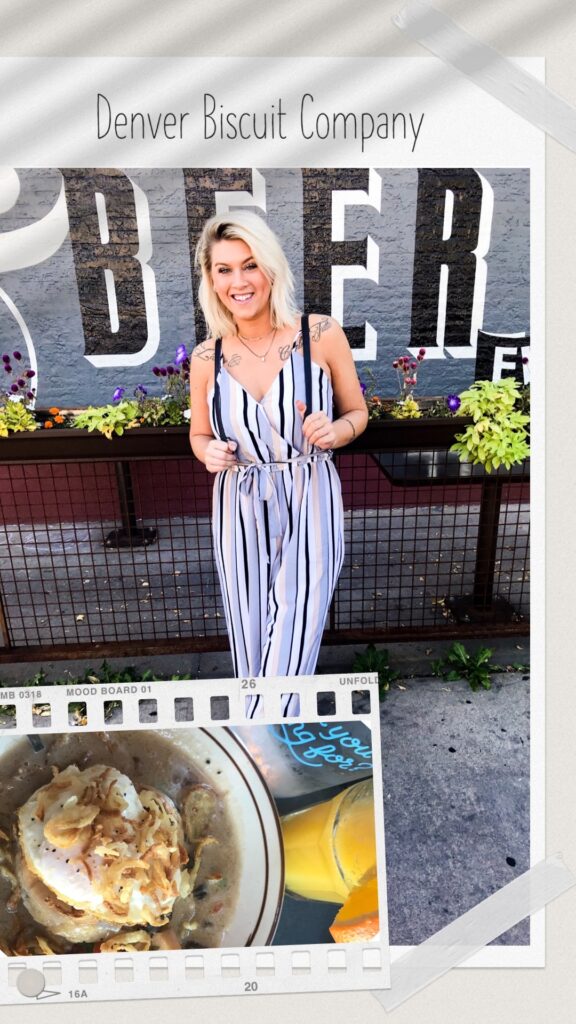 Music
Most of my traveling is based off of music festivals . I love a concert!
I didn't visit Morrison, Colorado this trip but I have on my other Colorado vacations. If you're in the area long enough to see a concert at Red Rocks Amphitheater, it is a must see! The view is breathtaking and there's not a bad seat in the venue. Here is their upcoming concert schedule
Hiking in Idaho Springs
I'm not going to lie; This was my first official glacier hike! We took a little road trip to Idaho Springs to hike St. Mary's Glacier. Once we made it to the top there was a small lake where people were cliff jumping and hammocking. It was BEAUTIFUL!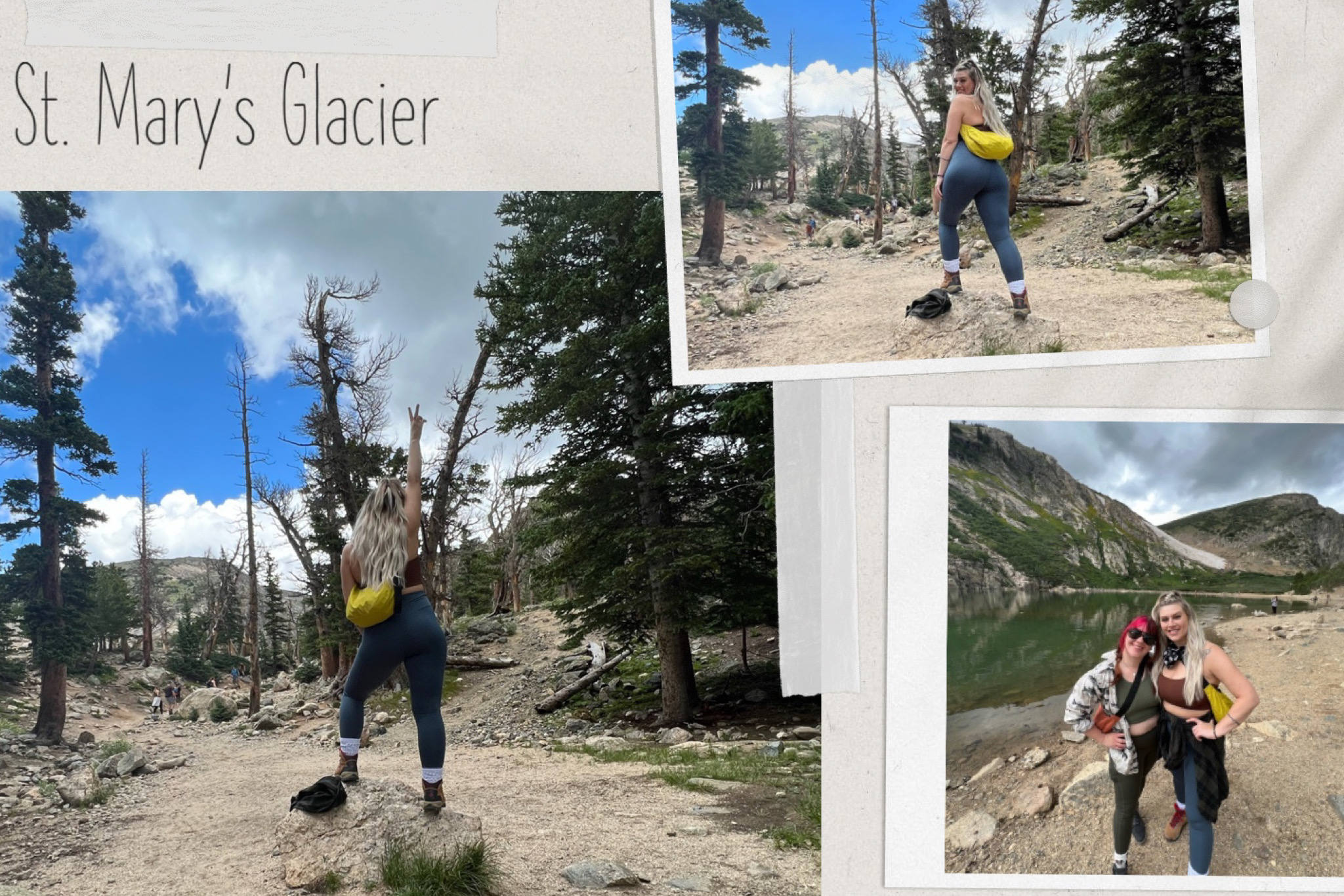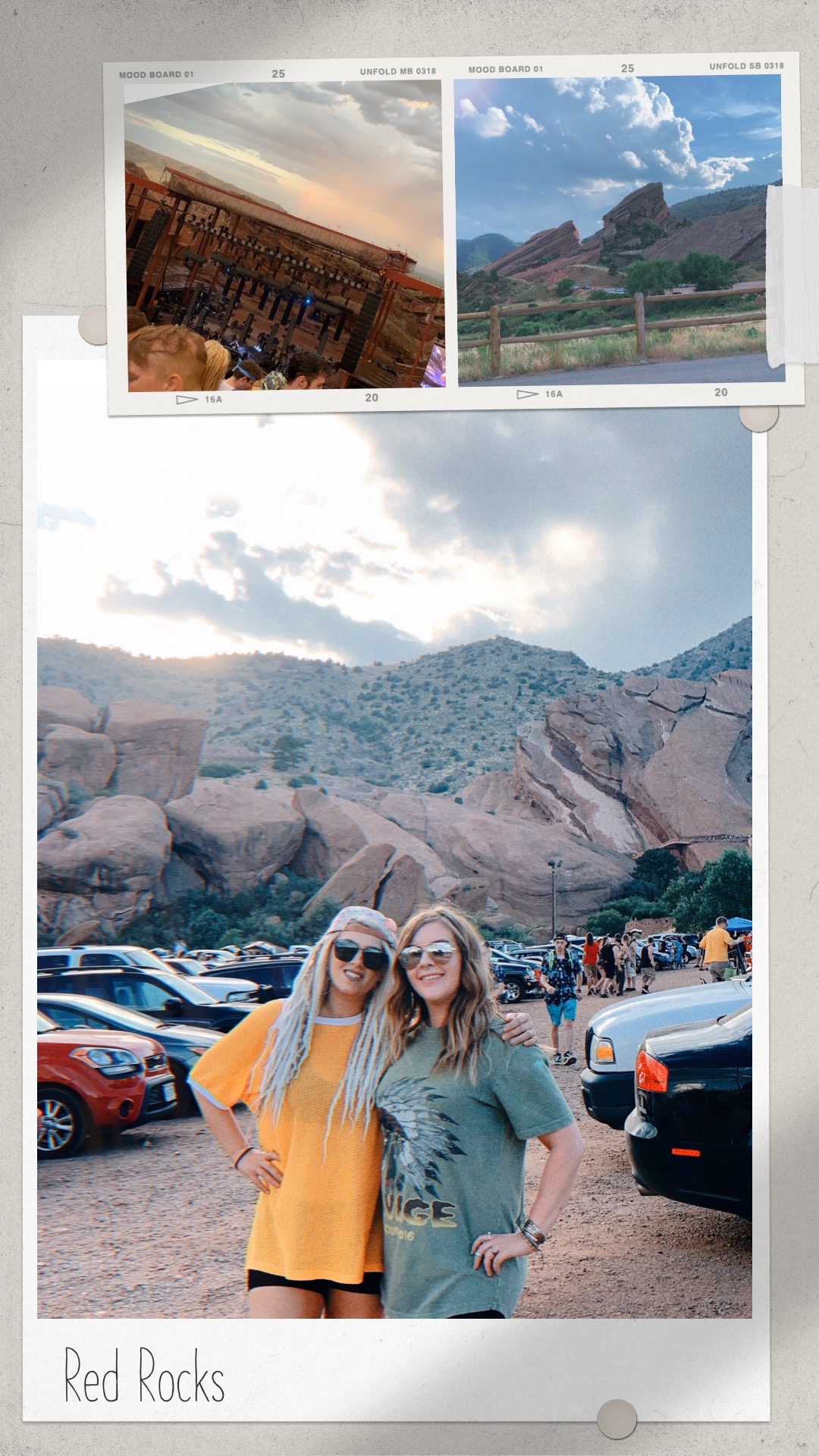 After the hike we were hungry! We drove into town to stop at Beau Jo's pizza. It made my top 5 pizza places of all time. That means a lot if you know me because I'm obsessed with pizza. I even have a pizza tattoo!
After Pizza we walked around to a few local art shops. They had insane art, tie dyed clothing, handmade jewelry and friendly staff. I upgraded my incense holder and got some new stickers for my collection.
I hope you enjoyed a little peek into my vacation! If you have never been to Denver or the mountains, I highly recommend  <3