It's fall! Which means soup season! There is nothing better than curling up with a warm bowl of soup on a chilly fall evening. These are my favorite soup recipes. Everything is pretty simple to make so they are perfect for you busy parents!
Vegetable Stock
We're starting with the basics! This is my go to for cold and flu season. I make it in bulk and freeze it to have on hand to add to soup or just to drink at the first sign of an illness. I swear by this vegetable stock!
Ingredients:
1 large onion
4 Carrots
3 celery stalks
5 gloves garlic
1-inch piece fresh ginger
fresh thyme
cayenne pepper
kale
Directions:
Start by sautéing the onion, garlic and ginger and cook until onions are translucent in olive oil
Add the rest of the produce minus the kale and thyme and let carrots soften up a bit
Add 6 quarts of water
Bring to a boil and let simmer for 15 minutes
Add kale and thyme and a little bit of cayenne pepper
Cover up and turn off heat and let sit for 10 minutes
Strain into heat safe storage jars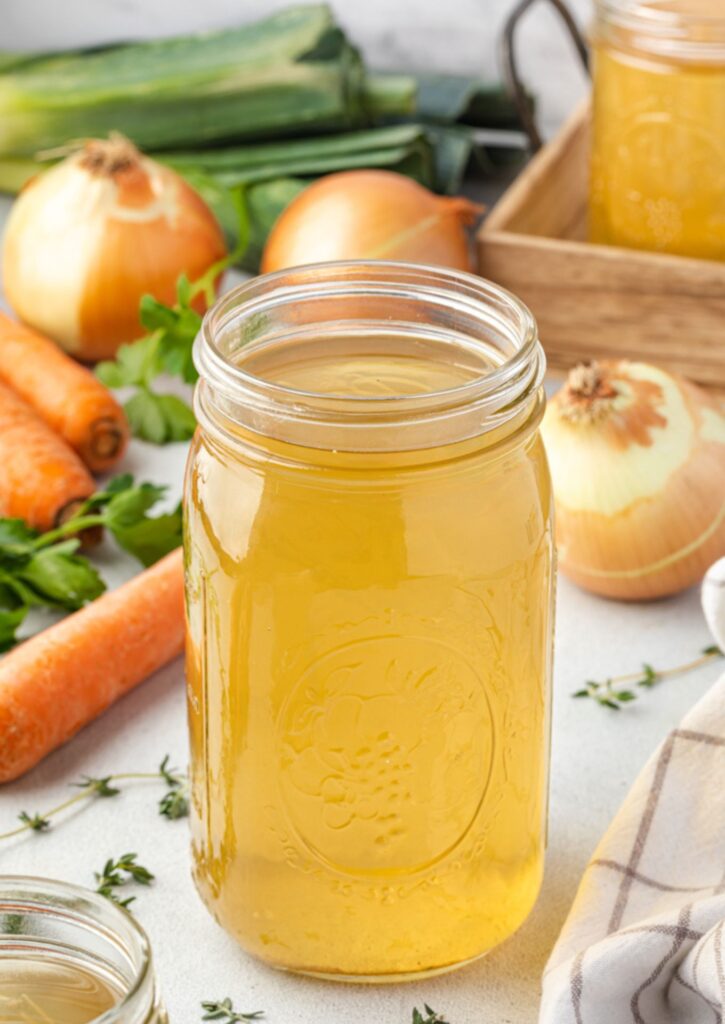 Chicken Noodle Soup
This is perfect for cold and flu season and a great way to use that vegetable stock we just made!
Ingredients:
2 Chicken breast
4 Cups Chicken or vegetable stock
2-3 carrots
2 celery stalks
Bay Leaf
Salt
Pepper
Basil
Egg Noodles
Instructions
Add two chicken breasts to a crock pot. Add salt, pepper and basil according to tastes and set on high for 4 hours or low for 6 hours
Shred chicken Breasts
Add shredded chicken, carrots, celery and bay leaf to a pot with chicken stock or vegetable stock
Once carrots have softened a bit add egg noodles and cook until soft
Zuppa Toscana
This recipe will taste even better than the soup from olive garden and it's so easy to make!
Ingredients:
Vegetable or chicken stock
1 lb ground Italian Sausage
Red Potatoes
Kale
Heavy Cream
Instructions:
Brown Italian Sausage and in a soup pot
Add 4 cups chicken or vegetable stock
Dice as many red potatoes as you want. I usually just eyeball it
Add potatoes to broth and Italian Sausage and cook until potatoes are soft
Chop kale. Again, as much or as little as you want
Add 1/4 cup heavy cream and kale. Simmer until kale is wilted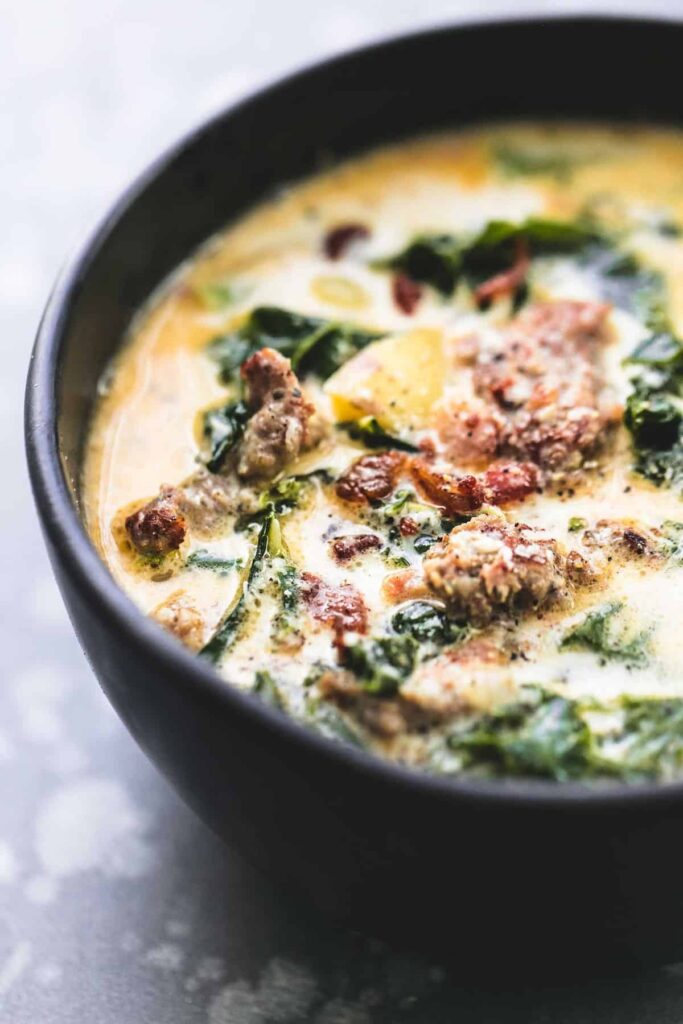 Chili
Who doesn't love a hearty cup of chili?! I know I do!
Ingredients:
1/2 large white onion, chopped
3 gloves garlic, finely chopped
2 tbsp tomato paste
1 1/2 lb ground beef or turkey
1 1/2 tbsp chili powder
1 tsp dried oregano
1 tsp ground cumin
1/2 tsp paprika
1/4 tsp cayenne pepper (optional)
Black Pepper
1 28 oz can crushed tomatoes
1 can kidney beans
shredded cheddar, sour cream for serving
Instructions:
In a large pan heat olive oil and cook onion until translucent. Add garlic and cook until fragrant. Add tomato paste and stir. Add ground beef a brown.
Add seasonings. Pour in diced tomatoes and beans and bring to a boil. Reduce heat and let simmer for 20 minutes
Ladle chili into bowls and top with cheese and sour cream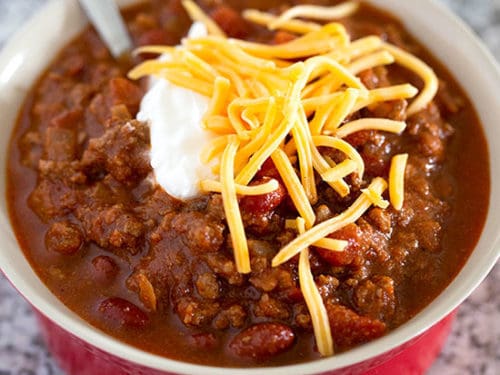 I hope you enjoy these soup recipes as much as we do! Happy fall!
<3 Bri