Summer Haircare Routines For All Hair Textures
Did you know the seasons can affect the condition of your hair? Summer is in full swing and one thing my clients ask me about is how they need to change their haircare during the hot summer months. Warmer temps can cause more frizz and lifeless hair. This means trying different ways of styling your hair and different products in your haircare routine. I'm Meg Ann Lee, a full time hairstylist here in Eau Claire, WI and here are my tips for you!
First, let's talk about changing HOW you style your hair in the summer. My mindset is high temps = low heat styles. Think protective styles like braids, heatless overnight curls, claw clips and bandanas. You can see all my summer hair care necessities HERE.
Second, focus your haircare routine around moisture and sun protection. Deep conditioning treatments, humidity control products and scalp sunscreen.
Third, let's break down how different hair texture means different routines. It is not one size fits all for haircare.
Different Routines Based on Hair Textures
Curly Texture
If you have curly hair, you probably know curly hair texture naturally needs more products to stay hydrated because of the shape of the hair cuticle. But what do these products need? WATER. Make sure to refresh your curls with a mist of water while adding in hydrating products. Do you feel like you're over washing? Swap your traditional shampoo out for a cowash! A cowash is a great way to add in more moisture into your shampooing routine without stripping out your natural oils.
Wavey Texture
If you have wavey hair, sometimes it can feel like you're stuck between an ACTUAL curl and straight. In these hot months embrace your wave! Opt for protective styles like braids to add more movement into your locks. If you want to enhance the wave, choose a curl cream with medium hold as your styling product. I also love using a diffuser on wavey hair to get that effortless tousled look. If you are packing on the styling products (or swimming ), remember to use a clarifying shampoo once a week to give your hair a good cleanse!
Straight/ Fine Texture
With fine hair your biggest issue right now is probably having limp or flat hair. My first tip is blow dry your hair! I know we are in an era of "no heat" hair trends, BUT, if you feel like you aren't getting volume this is where it starts.
Try not to overuse heavy products like gels, oils and strong hold hairspray. Yes, oil is good for your hair but it can be heavy and weigh down fine hair. Look for a spray oil or a dry oil instead. What's a dry oil? It's not actually dry, however it does dry faster on skin and hair than a regular oil.
Want more Haircare blog posts? Check these out:
Is Hyaluronic Acid the Missing Magic Ingredient
How To Add Texture & Volume To Your Hair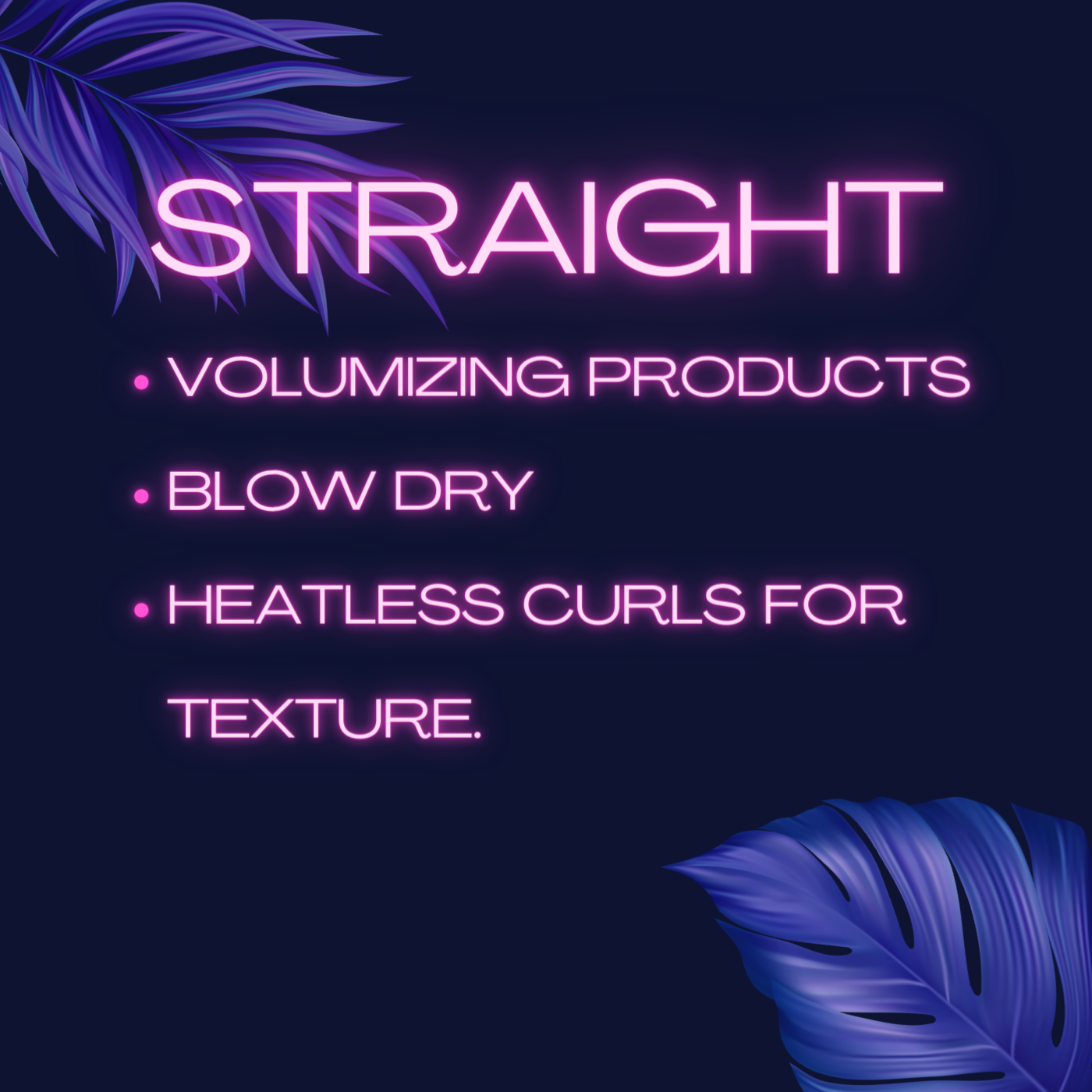 I hope this blog post gave you some summer hair care tips and inspired you to try a new style <3